Referral Marketing Idea Hotline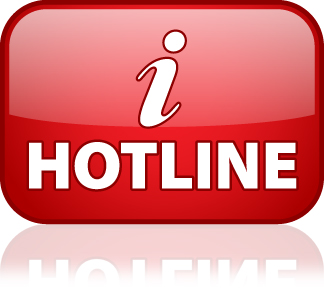 Fresh real estate referral marketing ideas are just a phone call away.
When you have a question or need some great ideas on how to grow your business through real estate referrals, wouldn't it be nice if you could pick up the phone and talk to a marketing expert?
You can. Just call our Marketing Idea Hotline. It's an exclusive feature of The Referral Marketing System.
How does it work? Once you become a client, you can simply call us anytime during normal business hours in order to receive referral and repeat marketing ideas . You'll speak directly to an experienced real estate marketing expert: someone who cares about your success and who gives you honest, practical advice.
We are a realtor team and generate between $120,000-160,000 in annual income from the referrals we receive from The Referral Marketing System. This system offers great personalization and customization features and we would recommend it to other agents.


Frank Steinhausen & Cameron Giffin, Re/Max Rouge River Realty, Brokerage
Learn more about our Referral Marketing Idea Hotline features
Try The Referral Marketing System FREE* For 1 Month! Click Here.
Referral Marketing Idea Hotline Features
We Have the Answers
Do you have questions about referral and repeat marketing? Call our Idea Hotline and get answers to questions like:
 "How do I ask my clients for referrals without making them or myself feel uncomfortable?"
" How do I get more referrals from contractors, mortgage brokers, and other business-to-business sources?"
" What is the best way to customize my client direct mail newsletter to maximize the number of referrals I get?"
We've Got the Referral Marketing Ideas
Are you in need of some new real estate referral and repeat marketing ideas? Contact our marketing experts for tips and strategies on how to:
Attract more referrals.

Become the go-to REALTOR® amongst
your contacts.

Turn more prospects into listings.

Become Referral Worthy!
And much more.
Idea Hotline. It's the one-to-one advice you need to get more referrals and more listings.
Click here to contact us for a no cost, no obligation initial phone meeting.