Your First Six Months are FREE*!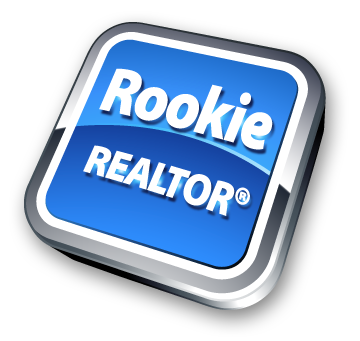 If you are a new REALTOR® , you've probably already discovered that those first few months can be financially challenging.
Many new real estate agents forget that they're going into business for themselves. They don't realize they need business building tools, resources and proven business practices to help guide them to a successful career.
Most new real estate agents find it hard to:
  Manage expenses when they haven't earned any commission income yet;

  Develop a business with a limited budget and limited resources; and

  Get started on an effective marketing strategy.
So how do you find an affordable system that will help you easily and effectively manage your business and marketing so that you can start to build your real estate business?
Introducing the Rookie REALTOR® Special Offer
The Rookie REALTOR® Special Offer from Morris Real Estate Marketing Group was designed specifically with new REALTORS® in mind. It provides the guidance you need as a new real estate agent, to get your marketing system started and the tools you need to build your base of clients and prospects – all without breaking the bank. In fact, the first 6 months are free*! The Rookie REALTOR® Special Offer applies to The Referral Marketing System – so you can be assured it's a proven system designed for success. It helps you implement a systems based business right from the start. It enables you to automatically send the right communication messages to your clients and prospects, manage your valuable database and control your day-to-day business, so you can focus your time on income generating activities. Just remember, it's a limited time offer – this 6 month Special Offer is only available to real estate agents who have been licensed for less than 12 months. Don't miss out on the opportunity to get your business off to a successful start.
The Referral Marketing System, Rookie Realtor offer, has been a tremendous help in my first year in real estate. So far 60% of my business has come from referrals. This system will continue to help me grow and become more successful in real estate.


Carol Edwards, HomeLife Benchmark Realty Corp.
I have only been using The Referral Marketing System for just over a year, and have already received 13 referral transactions from it. It's a flexible and customizable system and I highly recommend it to other agents.


Terry Kirkwood, Re/Max Hallmark Realty Ltd.
What does The Referral Marketing System
for Rookie REALTORS

®

inlcude?

Full access to the complete system

Free Coaching Session
Complimentary Referral and Repeat Marketing one-on-one coaching session worth $500.
A copy of the Referral & Repeat Marketing Book
The Referral and Repeat Marketing Book is an integral educational component of the Rookie REALTOR® Special Offer because it clearly articulates marketing strategies and gives you specific examples and ideas on how to build your real estate business from day one. It guides you on 'what to do' and 'how to do it'.

IXACT Contact, the best CRM for real estate agents
IXACT Contact is a business management software specifically built for real estate agents. It's the hub of your entire business operation and it empowers you to easily and quickly manage all your activities from a central platform.
Free responsive and mobile friendly agent website
A beautifully designed, customizable website that looks great on any device including mobile phones. Your website comes pre-populated with 16 pages of high-quality content. You can easily customize and edit your website content and add as many webpages as you like.
Up to 50 Direct Mail Newsletters per month for free*
We write, design, print, and mail to your "A-List" a monthly customizable high impact Direct Mail Newsletter. The Rookie REALTOR® Special Offer includes up to 50 Direct Mail Newsletters per month for free* for new REALTORS® who have been licensed for less than one year.

Monthly e-Newsletter
We write, design, and automatically email, a monthly prospecting e-Newsletter that is customizable with your personal header and message to your prospects. You receive 2,500 free emails per month.
Two Blog posts per month
We provide two professionally written articles to post on your blog or social media sites each month.
Seven Social Media posts per month
We make your social media efforts easier by supplying you with seven posts per month.

Marketing Idea Hotline
We offer you telephone access to a real estate marketing expert
anytime you need answers, advice, or fresh ideas.

Unlimited phone and email support
Getting started with Six FREE* Months on The Referral Marketing System is easy.
Submit the online form above and we will call you.
*Postage, Newsletter Handling and Shipping not included. After your six free months you can cancel at any time. You have no obligation. There are no long-term contracts. In your seventh month we will automatically begin processing payments as per the fees detailed on our subscription form. To cancel your account, please refer to the terms and conditions on our subscription form.
Need more info? Call us at 1.800.308.6134